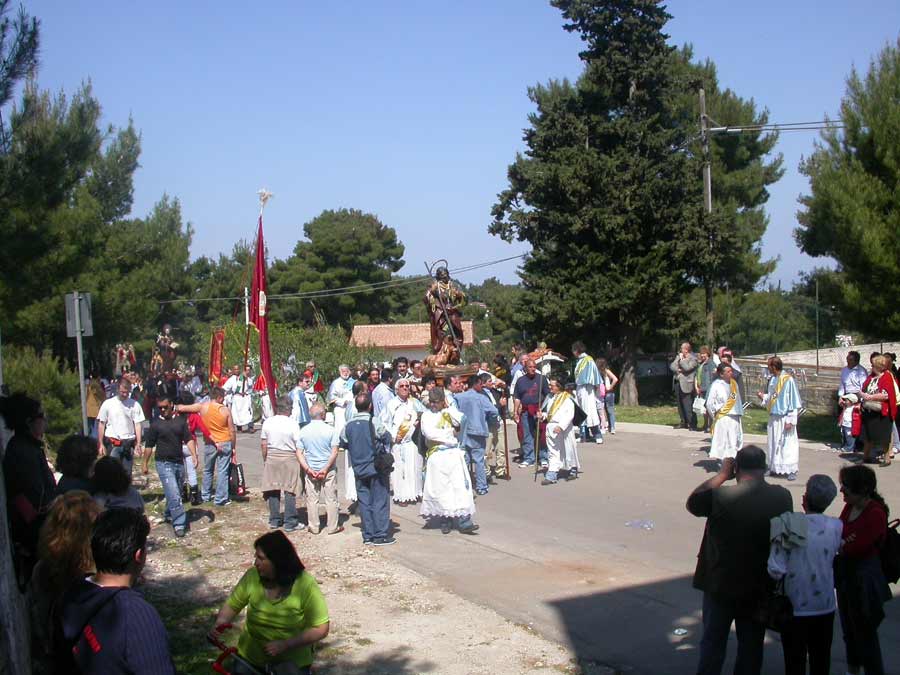 The second Monday after Easter is a tradition for Peschiciani make the pilgrimage to the shrine of Our Lady of Loreto is one of the most important monuments of the Gargano.

It is close to Peschici precisely two kilometers from the village. One of the most known characteristics is represented by its size or that of a large boat. The church was built between the sixteenth and seventeenth century, on the site where the Madonna had appeared to a group of fishermen swept away by a storm.
The chapel is a spiritual place where the fishermen Peschici devotees continue to thank Our Lady for all the good he has done to them.